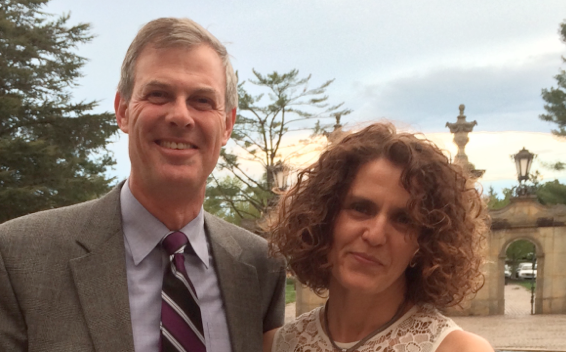 My wife, Carine and I came to the US from South Africa in 1987, and have been living in Lawrenceville and been members of Adath Israel Congregation (of Lawrenceville) since 1991. All three of our children have experienced their whole Jewish life cycle (bris/baby naming through to bar/bat mitzvah's) at Adath.
Obviously there are many worthy charities that we could give to, but we decided to keep our legacy giving close to home. We like the idea of giving to worthy organizations that do not have a huge reach, so that we know that our giving makes a difference.
One of those organizations is Homefront, where Carine has been volunteering for many years and has witnessed the good work that they do.
The other is Adath. I've been involved in some aspects of financial budgeting at Adath, and I realize how much it costs to run a synagogue. I'm also very concerned about the problems of changing demographics in the Jewish community – we need to be planning today so that Adath can survive and be vibrant 100 and more years in the future.
In our ongoing search for a new rabbi, I was struck by one important reality. Just as in any other profession, better rabbis get paid more. The only way to ensure that Adath continues to attract and retain top quality staff and to be able to compete with big city synagogues is if we pay for it. That was an important motivator for me in directing my legacy gift.
Harvey Fram
Lawrenceville, NJ