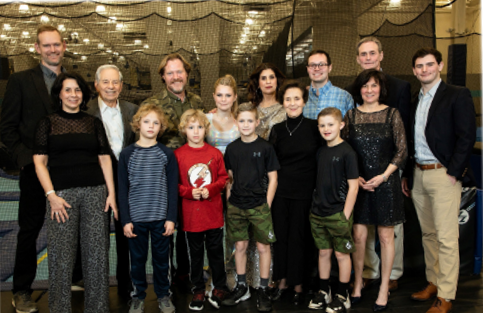 Marsha and Eliot Freeman are longtime volunteers in the Princeton Jewish community, both having served in multiple leadership roles with The Jewish Center, UJA/Federation, Hadassah and Jewish Family & Children's Service. Their most meaningful role of all has been as parents to three daughters and three sons-in-law and grandparents to seven grandchildren.
Marsha and Eliot strongly value both the local Jewish community and the state of Israel. They believe in Jewish continuity and in supporting Jewish institutions in Mercer County. "If we don't step up, we are not sure that the Jewish organizations can continue at the level they need to.Judaism teaches us justice and to care for our community and others as well." Their greatest wish is for their children and grandchildren to uphold the family's commitment to Jewish continuity. Eliot heard once, "You know you are successful when your grandchildren are Jewish." Marsha and Eliot feel this is a great measure of success, and goes hand-in-hand with being kind and considerate of all people.
As they stayed at home practicing social distancing this month, the Freemans took the time to complete My Legacy Story and dedicate it to their grandchildren. By sharing stories and values, they hope to leave a legacy that emphasizes the importance of giving back to community – with finances, time or both. Marsha and Eliot look to the Talmud to affirm this legacy, as it was written: "Who is occupied with the needs of the community is as though they occupy themselves with Torah.