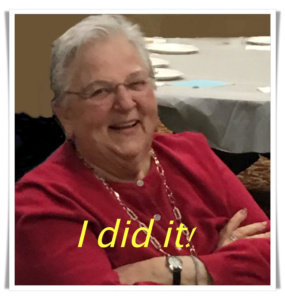 LEAVING A LASTING JEWISH LEGACY
I am passionate not only about our generation but the generations that will come after. A vibrant Jewish culture is of the utmost importance to me.
We all must play a part to ensure our culture and our rich heritage. It is our moral obligation to plant for those who come after us. It is our obligation to think outside of ourselves.
We did not inherit a wonderful Jewish community by people thinking only of themselves… it was provided for us by our ancestors and it is our duty to leave the same for those who will follow us.
I SUPPORT MY SYNAGOGUE AND MY COMMUNITY.
I chose to leave a legacy to Beth El Synagogue in East Windsor, NJ because it is a warm and welcoming community. Beth El Synagogue embraced us when we moved here – and I would like to provide that feeling of warmth and connection for those who come after me.
I also support the Jewish Community Foundation of Greater Mercer. I'd like to see the Foundation expand – because it does very good work and plays a vital role in our community.
I also deeply believe in the work of Jewish Family and Children's Service (JFCS). I want any and all gifts I make to be directed to where they are needed most. The mission of JFCS is profound and with more support – they could even do more – for more people desperately in need.
MY PHILOSOPHY
"A full belly makes a better citizen." Poverty creates hazards. If people are not impoverished, they are not enslaved. Together, we can help those… but only if those who can… do!
LEARNING IS ALL AROUND US
As Jews, we have responsibilities. I have learned how vital tzedekah is from my father, and from my children and grandchildren.
I am fortunate to have a foster son and grandson in Israel and this connection sustains me. When I am in Israel, I marvel at the spirit of the people.
MY LEGACY
I believe in truth. The quote I think which best sums up my philosophy of life is from Hamlet by William Shakespeare.
"This above all: to thine own self be true,
And it must follow, as the night the day,
Thou canst not then be false to any man."